performance
delivered
From a state of the art warehouse located in the heart of the Italian motor valley Modena, Ecocolor Engineering distributes more than 1,000 carefully selected branded items by top quality suppliers such as: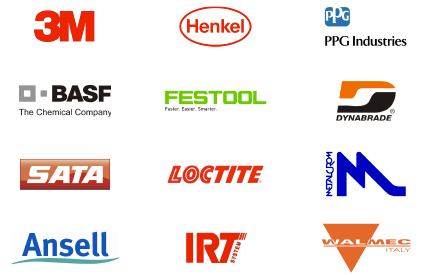 We successfully support any project requirement involving the following product categories .
Products that are not in our warehouse or database will be searched by our technical department through a variety of cross-references and, if necessary, by external specialists in order to deliver that specific item or an alternative which meets and ideally outperforms the initial need .
Curious to hear more? Fill in the request form to send us a query which will be addressed within 48 hours.